You'll love it before we engrave it!
Custom made simple
Make It Personal Today
Thoughtful gifts for special people
Every gift is a little more special when we personalize it. At Make It Personal Today, we offer a variety of items including tumblers, water bottles, beer mugs, cutting boards, decanter sets and more so you can find that perfect and personalized gift. 
In a world filled with mass-produced gifts, the art of personalization stands out as a beacon of thoughtfulness and affection.
We love the process of helping you create meaningful gifts for the special people in your life. You can feel confident ordering a custom gift from Make It Personal Today because it comes with the option to review and approve a layout. You're guaranteed to love it before we engrave it!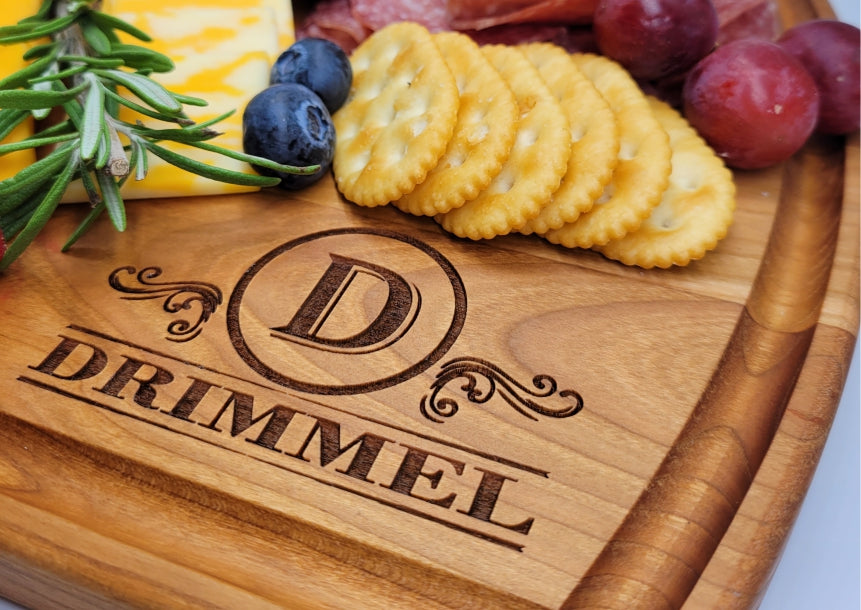 Design It. Review It. Love it before we engrave it!
Custom made simple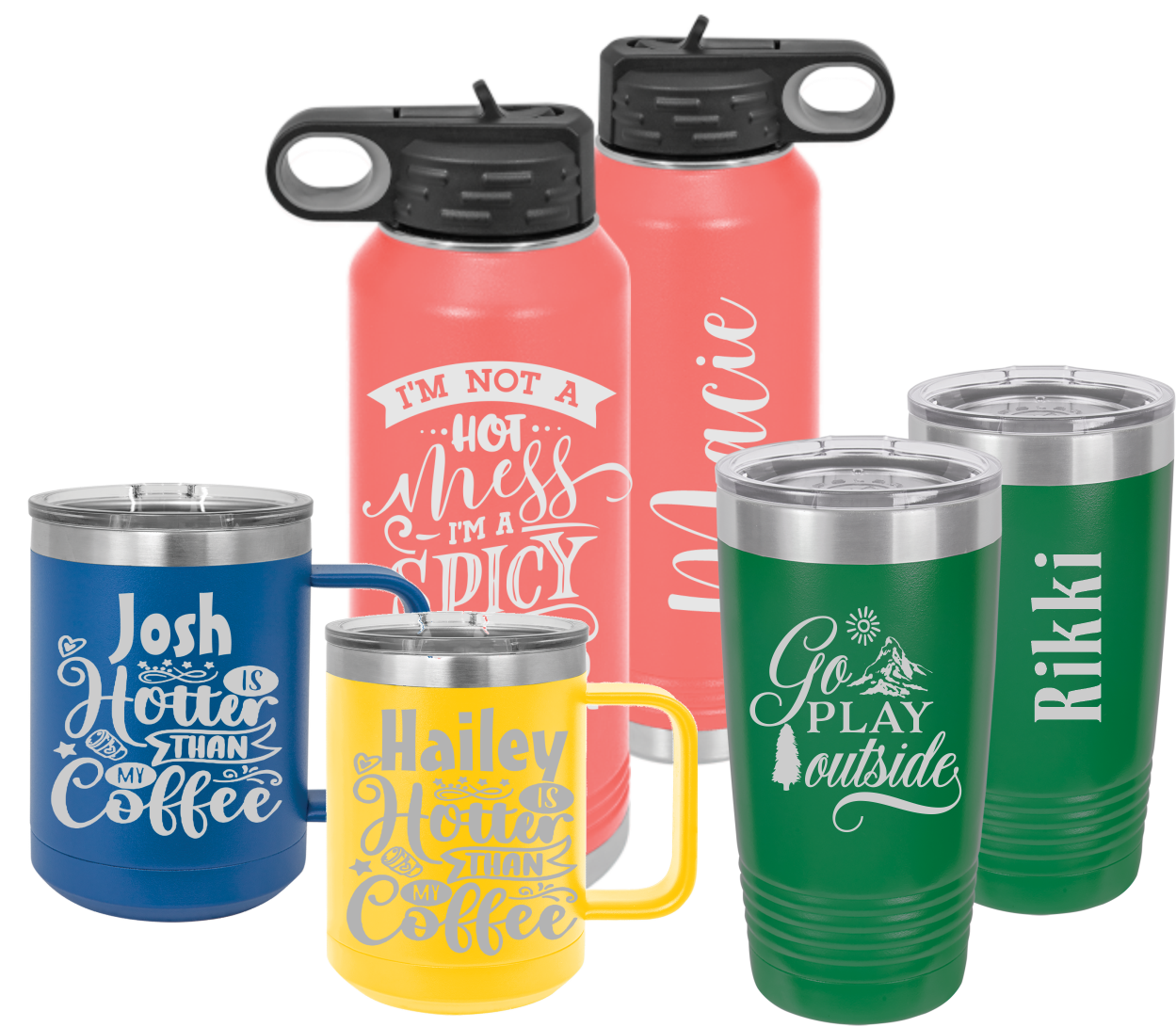 Personalized Tumblers, Mugs and More
Everyone loves tumblers, and most of us use them all the time. Many people are also fans of beer mugs and oversized mugs. Personalized beer mugs and tumblers are an example of two of the types of items we offer and can customize for you or your special someone or friend. 
Do you know someone who is a chef, or are you looking for a great gift idea for the cook in your family? Are you shopping for a unique and uniquely beautiful decor item for your home or garden or as a gift for someone you love or care about? 
At Make It Personal Today, we have a wonderful selection of cutting boards you can personalize in addition to our popular and beautiful heart stones. Want to make it special? Then Make It Personal Today.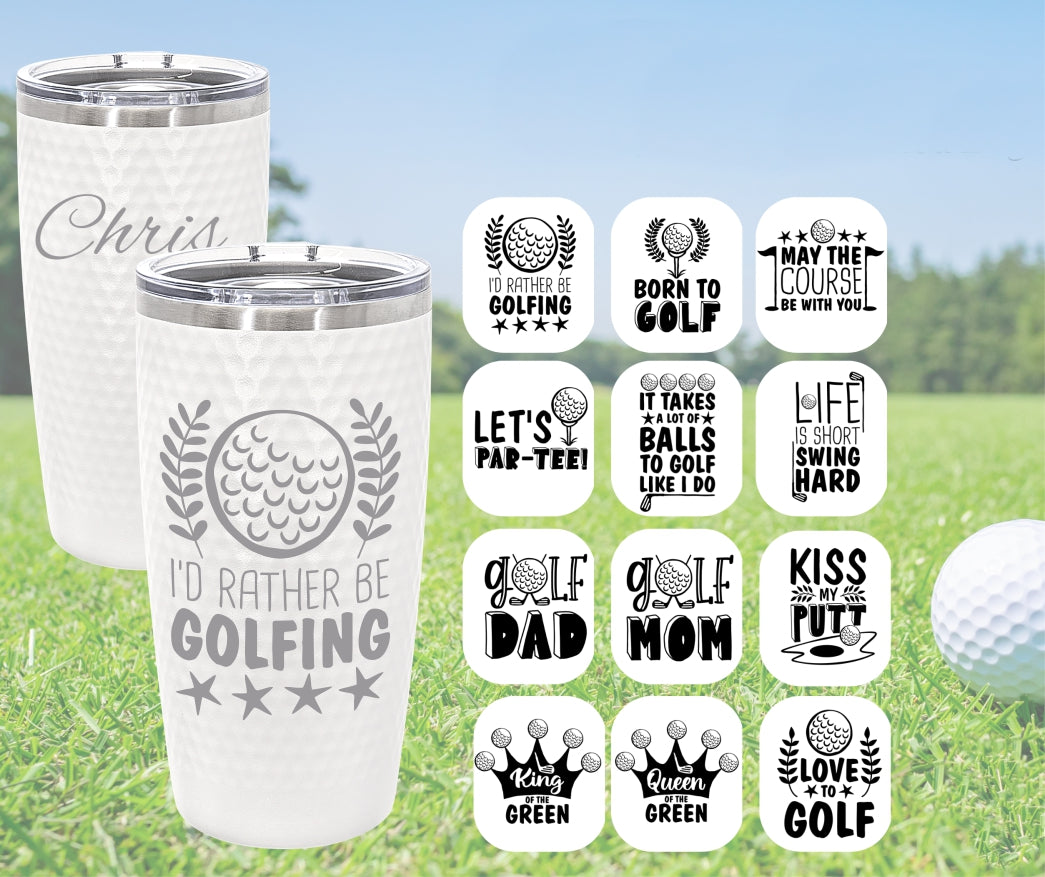 A hole in one
Golf ball Tumbler
This dimpled golfball tumbler is as much fun to give as it to receive! Choose from a dozen clever designs and personalize with a name. A gift any golfer is sure to love.
Unique tournament gifts & Awards
GOLF BALL TuMBLER
Hosting a gathering or fundraising event? The golfball tumbler is a keepsake that'll have everyone scrambling to win. Add your logo or event graphic, OR one of our clever designs. For orders of 25 or more, please contact us for quantity pricing.
Ask our customers!
REVIEWS
5 Star Service! Friendly, knowledgeable Tim is AMAZING. If u need any engraving done or Signs made definitely stop here first. Reasonable prices & exceptional Service!
I placed my order last night 2-9 and got a email to make sure I liked it this morning. Within a few hours I got another email stating my order was ready for pickup! I was not expecting them to be done right away! They did a great job! Thank you guys so much!
I had Tim & Jennifer create a personalized cutting board for me. It turned out amazing! I love the great quality, and the engraving turned out beautifully. I got to pick out literally everything about it, so it is a one-of-a-kind piece of art (will definitely be my go-to for gifts in the future)! I am sure I will be enjoying this cutting board for years to come. I highly recommend their expertise, and amazing customer service!